Tomahawk (Approx 2.5-3 lbs)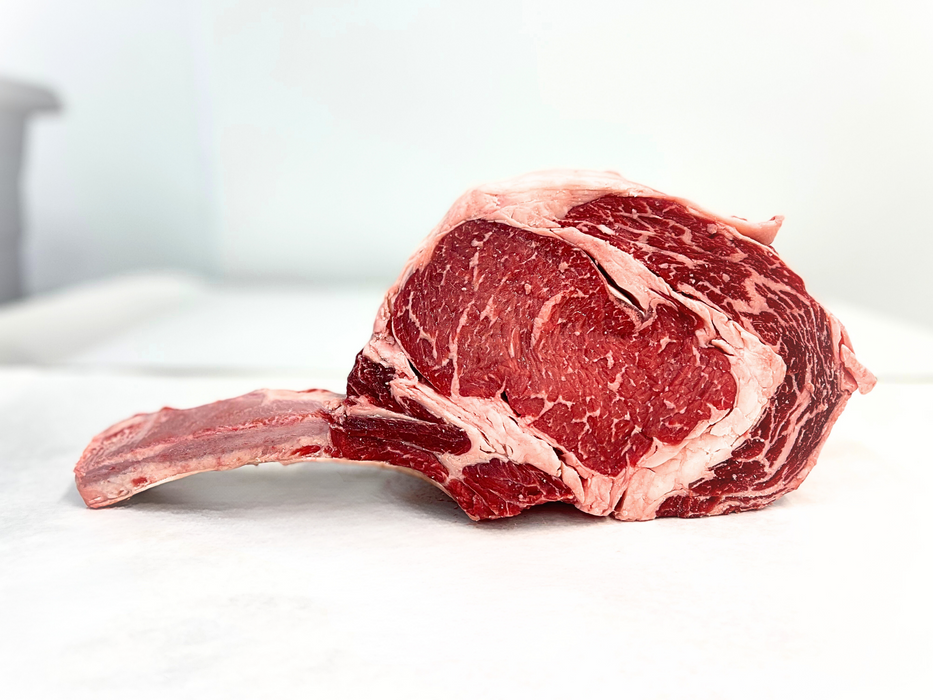 Tomahawk (Approx 2.5-3 lbs)
Original price
$62.62
-
Original price
$62.62
Introducing our Holiday Tomahawk Steak – a feast fit for the most festive of celebrations. This magnificent, bone-in ribeye is not just a meal; it's a centerpiece that will leave your guests in awe.

Imagine a thick, beautifully marbled steak, expertly trimmed and frenched for an exquisite presentation. Whether you're gathering around the holiday table or creating a special occasion at home, our Holiday Tomahawk Steak is your secret ingredient for unforgettable moments.
Cooked to perfection, it delivers a succulent, melt-in-your-mouth experience that will leave a lasting impression. Make this holiday season exceptional with the bold flavors and dramatic flair of our Holiday Tomahawk Steak. It's the star of the show, ready to make your festivities truly unforgettable.
*Free Shipping*Tax estimated at checkout*