Bone-In Prime Rib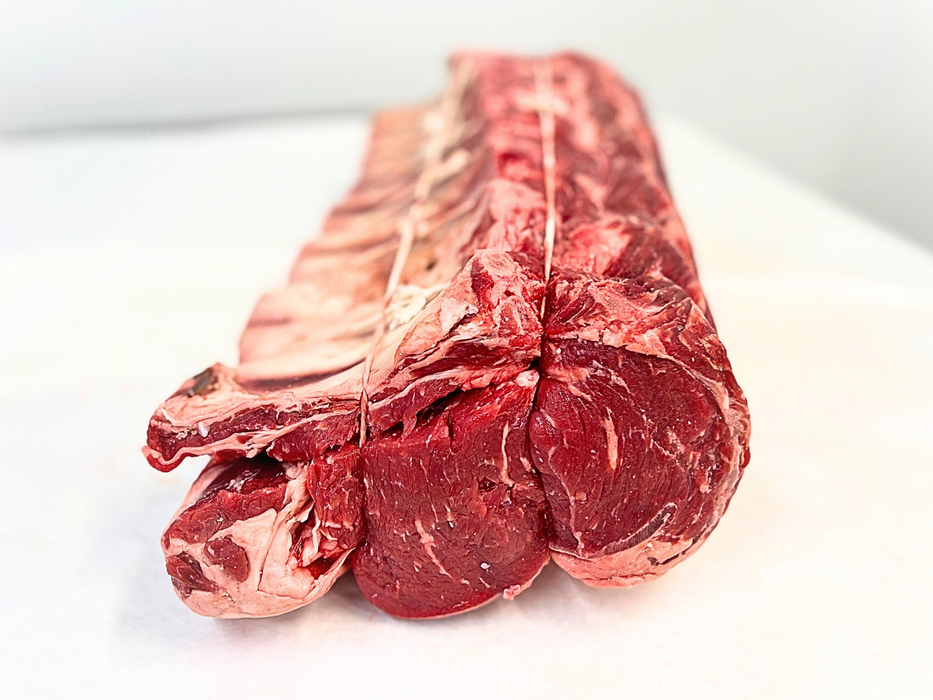 Bone-In Prime Rib
Original price
$138.95
-
Original price
$377.15
 Get ready to elevate your family feast with our Holiday Prime Rib, a masterpiece of flavor and tenderness for only $19.85 per lb! Crafted from the finest Black Angus beef, our prime rib comes in both bone-in and boneless selections, ensuring there's a perfect choice for every holiday gathering. Here are some of the benefits to choosing Bone-in Prime Rib; 
Offers enhanced flavor and juiciness due to bones.
Provides an impressive presentation as a centerpiece.
Preferred by traditionalists who enjoy the challenge of carving.
Adds depth to gravies and au jus with bone-in cooking.
Appeals to those who appreciate the rustic, old-fashioned charm.
Each succulent cut is carefully hand-trimmed and expertly aged to perfection. Choose from a range of sizes to suit your party, whether it's an intimate family affair or a grand festive celebration. With every bite, you'll savor the rich, marbled goodness that only Black Angus beef can deliver.

Our Holiday Prime Rib promises to be the star of your table this season, a centerpiece that will have everyone coming back for seconds. Make this holiday season memorable with the timeless tradition of prime rib, and let the holiday spirit flourish around your table.
*Free Shipping* *Tax estimated at checkout*