Half Beef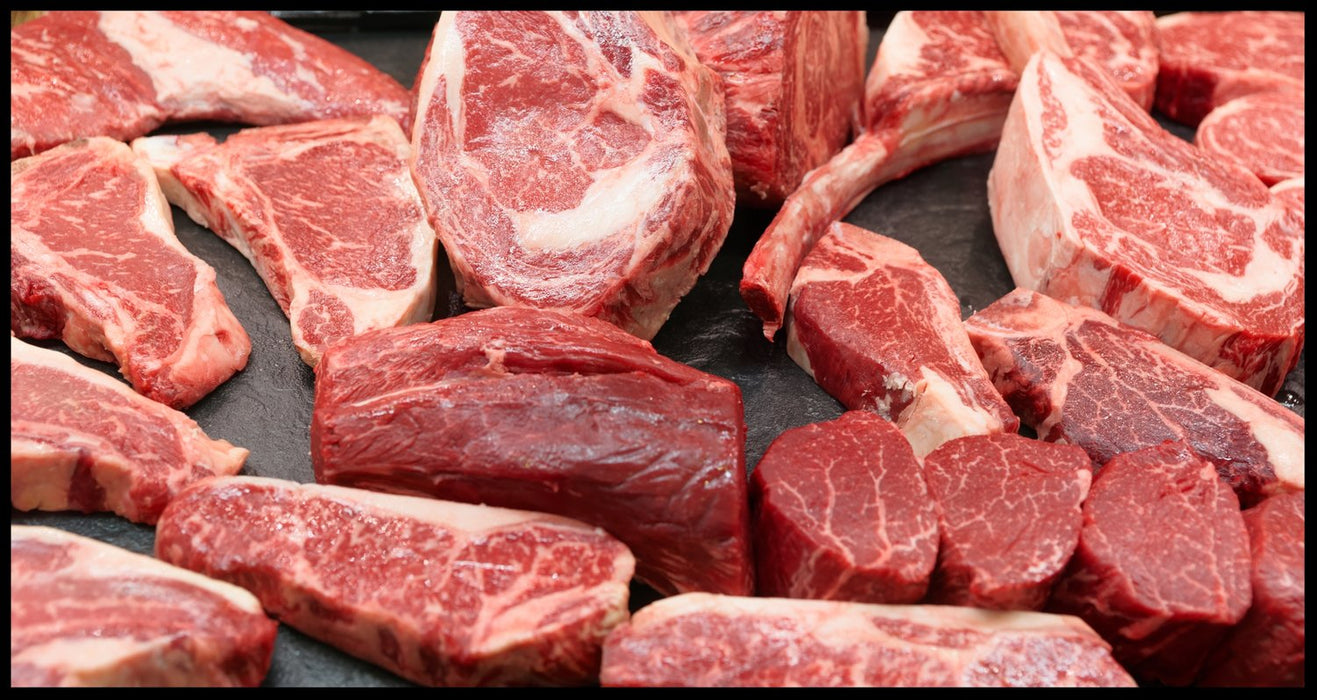 Half Beef
Original price
$1,928.77
-
Original price
$1,928.77
Half beef will provide your family with 250 lbs of beef.  This purchase will include approximately: 
100 lbs of 85% lean ground beef
30 lbs of stew meat
120 lbs of steak and roast
Tax not included.  Price will be $2,044.50 at checkout 
The following cuts are included in the half beef package:
85% Ground Beef
Stew Meat in 2lb packages
Chuck, Rump, Sirloin Tip, or Top Round Roast
Cube Steak
Skirt Steak
Flank Steak
Sirloin Steak
Brisket
Ribeye Steak
Tenderloin Steak
New York Steak
*14 Day Delivery Time*
*Delivery Included*
Please put any requests in the "Notes" section on your order.  We thank you for your business and supporting our local ranchers!