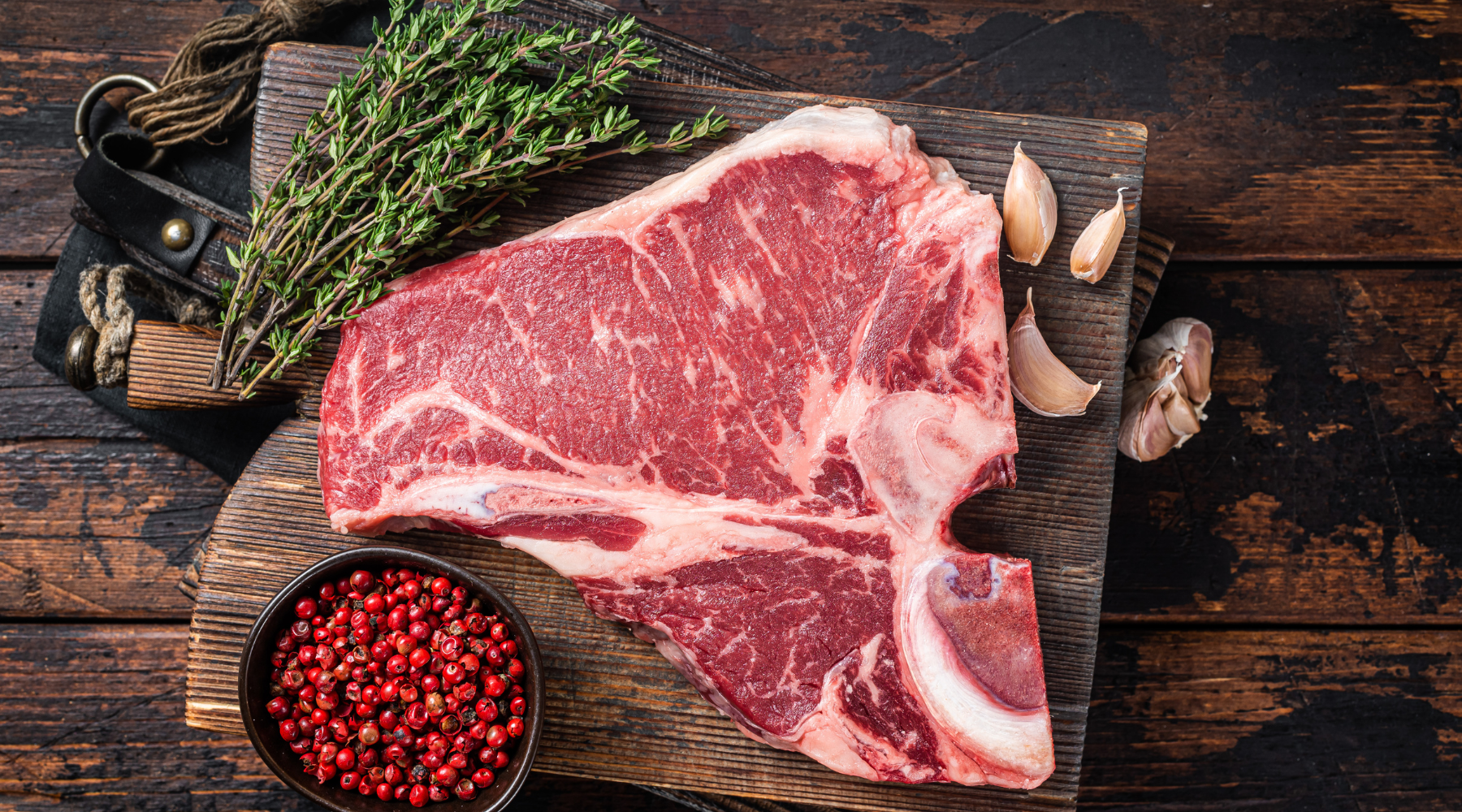 Trick and Treat Porterhouse for Two from kyafries
Trick and Treat Porterhouse for Two from kyafries
Another one of our favorite spooky season recipes! The cutest - and spookiest - way to enjoy your turnovers!
Ingredients
Steak
1.5 lb porterhouse or T-bone steak
1/2 tsp sea salt
1/4 tsp baking soda
Flake salt for serving
Compound Butter
3 tbsp unsalted room-temperature butter

1/8 tsp smoked paprika

1/8 tsp chipotle chili powder

1/8 tsp Aleppo pepper

1/2 tsp honey
Directions
SERVES 2; 30 MINUTES
Steak Prep
Pat the steak dry all over with paper towels. With a small, sharp knife, slice slits into the fat cap on the side of the steak about 1" apart.

Sprinkle the steak all over with the sea salt and baking soda and pat in gently to adhere. Place the steak on a wire rack over a baking sheet or a plate and refrigerate, uncovered, for 5 hours.

Cook steak as desired

Once the desired temperature has been reached, allow the steak to rest 10 minutes before slicing. Slice the steak into 1" "ribs" and serve topped with the heart shaped compound butter and flaky salt.
Compound Butter
I

n a small bowl, use a small spatula or a spoon to combine the butter, smoked paprika, chipotle chili powder, aleppo pepper, and honey.

Turn the butter out on a piece of plastic cling wrap. Use the cling wrap to shape the butter into a heart shape, then gently twist the wrap