Lean Beef Box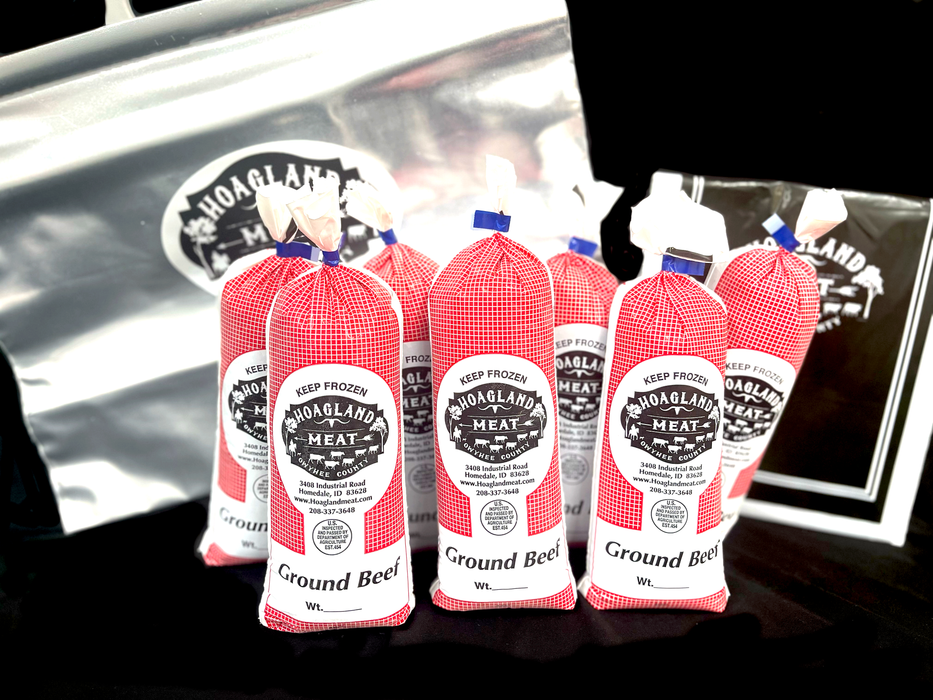 Lean Beef Box
Original price
$0.00
-
Original price
$0.00
10lbs of 95/5 Ground Beef 
Each packet is 1.5 lbs, 
(approximately 10 lbs)
*Price includes Delivery* Tax not included* $73.70 at checkout
Introducing our Lean Beef Box. With a 95/5 lean-to-fat ratio, you will find our lean beef box both tantalizing as well as helpful in maintaining a lean and wholesome diet. If you desire beef with a lower fat content, or are looking for a leaner protein source to get those gains, then this box is for you. The lean nature of our 95/5 ground beef makes it suitable for you to follow specific dietary preferences or seek a lean protein source while still enjoying the flavor and versatility of ground beef in your cooking.